Men's Clothing
The Midtown Location
Our philosophy at Capra & Cavelli has always been to focus on American and European designers that offer a unique perspective, high quality, and good value. We continually search the market for designers that complement our philosophy and the Austin life style.


These are just a few of the renowned men's designers you'll find at Capra & Cavelli's Midtown location.
2 UNDR
34 Heritage
Alec Caso
Armin Oehler
Ballin
Barocci
Black Jack
Brax
Briggs & Riley
Byron
Carpe Vestimentum
Corneliani of Milano
Emilio Scotti
Eton
FE FE of Napoli
Marcello
Projekt
Robert Jensen
David Donahue
Eton
Geoff Nicholson
Hagen of Carmel
Italo Ferretti
Jack Victor
Kleinberg
Majestic
Marcello
Missani
Olu Kai
Pal Zileri
Pantherella
Prive
R.M. Williams
Raffi
Robert Barakat
Robert Jenson
Ruth Graves
Sailors & Brides
Salvatore Martorana
Secrid
TASC
Torino
Wolverine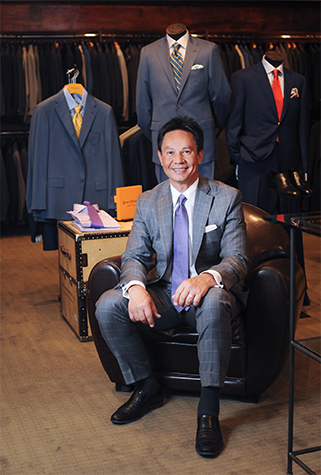 Buddy has over a twenty years of experience in custom clothing, and owned his own retail shops in Austin and Midland. He has a proven ability in wardrobe creation and prides himself on exceptional client care. Buddy and his wife have a son who graduated from Texas A&M University and works for Dell Technologies. Buddy enjoys wakeboarding, motocross, auto sports, snow skiing, and family related activity. One of Buddy's passions is serving clients via "One on One" appointments in the comfort of their home or office.
---
Buddy Estrella
Midtown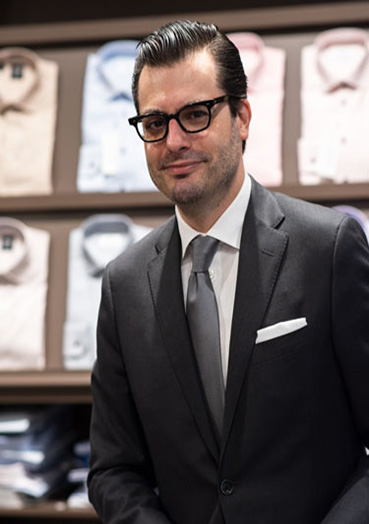 Originally from Croatia, Ivan has had a lifelong passion for classic menswear, most recently working at Nordstrom's. He came to Austin in 2010 by way of Minnesota and New York City, and had a 20 year career as a record producer and musician. He still enjoys playing music and spending time with friends, family, his girlfriend and her dog Harley.
---
Ivan Vuk-Pavlovic
Midtown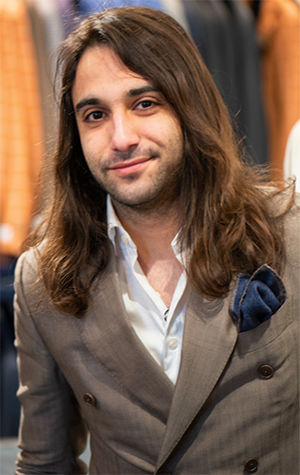 Anthony brings nearly a decade's worth of experience to Capra & Cavelli, and was recently employed by the New Orleans' iconic menswear shop, Rubensteins. Anthony has a passion for custom clothing, styling, and wardrobing. He enjoys mixing elements of modern fashion and classic style to create outfits that are trendy yet timeless. When he's not at the store, Anthony can be found playing drums with his band, Blonde Roses; relaxing with his wife and dog, and traveling.
---
Anthony Mikhael
Midtown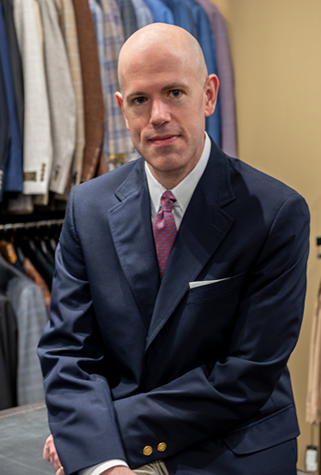 Russell is an Austin native, and co-founder of the downtown Brazos Barbershop. He enjoys the classic men's dressing style and is the author of Capra's blog "Flicks on Fire" featuring movies where dressing well is an integral part of the story. Russell looks forward to assisting his clients develop their own clothing style.
---
Russell Firestone
Midtown