Custom Suits & Clothing
The Midtown Location – Austin Men's Store
Sure, we have rack after rack of impeccable clothing at Capra & Cavelli's Midtown location in Austin, Texas. But more and more of our customers prefer to go the custom route, providing them with an even greater array of styles and colors, and better fitting suits and shirts for all sizes including Big & Tall. Our staff has over 70 years combined experience in fitting custom clothing.
Our men's custom suits and clothing specialists in Austin can guide you through custom shirts made from the finest Swiss and Italian two-ply fabrics in Super 100s, 110s, 120s, 140s, and 160s, from exceptional mills such as Albini, Testa, and Thomas Mason. Our custom suits and sport coats include legendary designers such as Carpe Vestimentum, Capra by Design, Corneliani of Milano, Jack Victor and Trussini, using Super 100s, 120s, and 160s wools, cashmere, linen, alpaca, and silk. All from the very finest Italian mills like Ermenegildo Zegna, Loro Piana, E.Thomas, Cerruti 1881, Dormeuil, Reda, Piacenza, and Barbera.
We hope you'll take a moment to give us a call to discuss the many options in fabrics and designs that are open to you. And yes, you're always welcome to buy off the rack, as well.
Tailoring & Alterations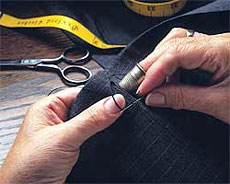 Some say tailoring is a lost art. Well, it's found a home at Capra&Cavelli. We have our own tailor shop in the store and offer alterations for men and women.  Walk-ins are always welcome.
"On top of that, Julie was incredible by getting my suit tailored to my unusual figure. I couldn't be happier with her professional work and knowledge to get the suit looking exactly how I needed to look. I'll be sure to come here for my next suit." Flint G. from Yelp
Home & Office Fittings
Deadlines, meetings, exercise, kids, household projects–We know you're busy, so we'll make this really quick:
We'll be happy to bring Capra&Cavelli right to your home or office, whether you need a ripped shirt fixed or your custom suit delivered. To schedule an appointment just contact us at (512) 450-1919 or click here. Everything that's available in our store, we bring right to your door.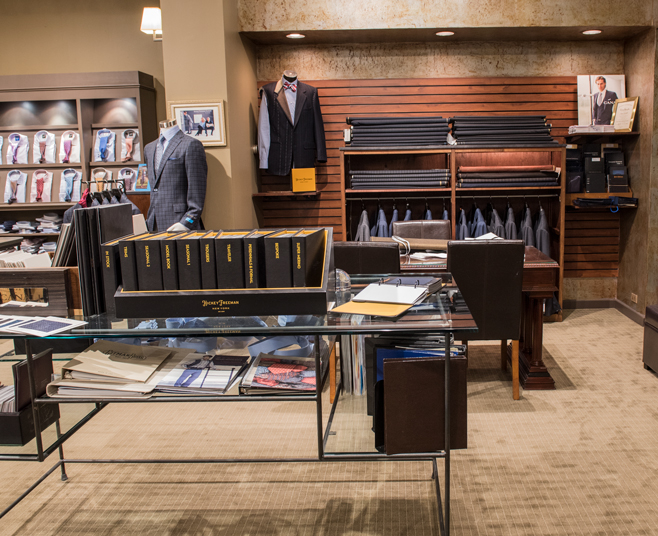 We're flattered to have been recognized by "Esquire Magazine" as one of the top 100 clothing stores in America. We've been featured on The Knot and named by "Austin American Statesman" as the A-List: Best Men's Clothing Store.
---
People love us on Google and Yelp! Read our reviews online by clicking the logos below: